Amerindian Community Tourism in Guyana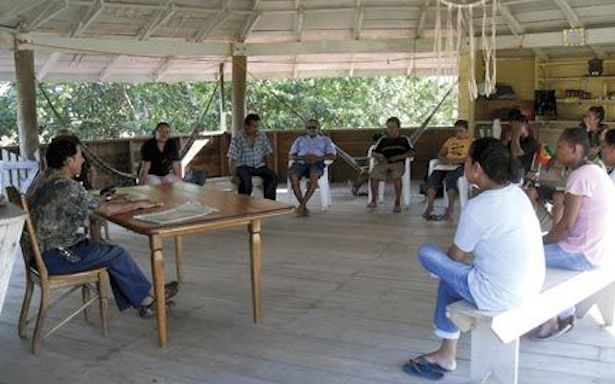 Community tourism in the North Rupununi means that your tourism dollars go directly into the communities to assist with development and conservation in the region. All communities own their own lands and manage and administer their own communities through their elected Village Councils, so tourists can be assured that their visits are making a difference.
Wildlife, rain forests, open savannas, big rivers, and a rich and thriving culture offer guests an opportunity to have an experience of a lifetime in a region that has largely been untouched by tourism. The hospitality of the Amerindians living in the North Rupununi cannot be matched and will make any visit very special and unique.
The people of the region are Amerindians of mostly the Makushi tribe who speak both Makushi and English. Wapishana and Patamona are also spoken in some communities.
Guests at Surama are welcome to visit the projects and Amerindian lodges below. Please ask in advance for assistance making your transportation arrangements.