Surama – How To Get Here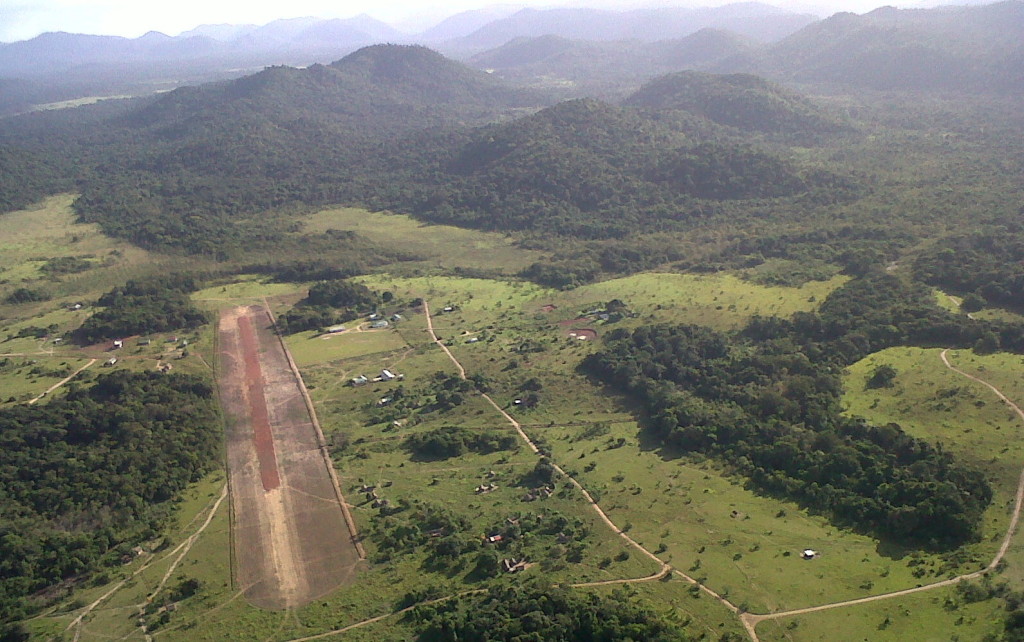 The Amerindian community of Surama is located in the heart of Guyana. The village is set in five square miles of savannah which is ringed by the forest covered Pakaraima Mountains. Surama shares a common border with Iwokrama International Centre for Conservation and Development along the Burro- Burro River. Click the map for an interactive Google Map.
Ground Transport
Minibus service from Georgetown offers an economical – if not luxurious – option for travellers. 8-passenger vans depart GT at roughly 10pm for the 4-8 hour journey along Guyana's sole trans-national highway. The route is not paved and even during dry conditions this can be a challenging journey due to potholes and irregular maintenance.
Commercial and passenger vehicles making the southward journey queue up overnight on the banks of the Essequibo River at Kurupukari crossing, waiting for vehicle ferry to begin service at sunrise. Depending on what time you arrive (usually between 2 and 6am) you can buy snacks or hire a hammock and catch a few winks at the roadside stand.
The entrance to Iwokrama Rain Forest is on the far side of the river at Fair View Village, so if you wish to visit the nearby Iwokrama River Lodge, you may wish to stop here first before proceeding to Surama. You will also pass the entrance to the Iwokrama Canopy Walkway shortly before arriving at Surama Junction.
From Kurupukari, it's another 60-90 minutes to the Surama junction where you will need to ask the driver to stop and let you exit. Don't arrive here without notifying us ahead of time, otherwise we won't know to come and meet you. There are no phones here at Surama. Depending on timing and group size, we will collect you at Surama Junction by motorbike, 4X4 Toyota HiLux, or our Bedford lorry.
Daily IntraServ coach service between Georgetown and Lethem was suspended in 2011 and we do not know if – or when – that service will be reinstated.
Northbound minibus service from Lethem runs daily between all points along the main transnational highway. Your lodge needs coordinate travel arrangements with us so we know where and when to pick you up. See the maps on this page to orient yourself to the area
---
---
What's Nearby?