CATS Partnership at the Iwokrama Canopy Walkway


Surama Village is a founding member of Community and Tourism Services, Inc. (CATS). CATS is a unique partnership formed between Surama and
Rock View Lodge, Wilderness Explorers, and the Iwokrama International Centre for Rainforest Conservation and Development. CATS jointly operates the Atta Rainforest Lodge at the Iwokrama Canopy Walkway. The CATS partnership is a model of ecotourism that proves the tourism sector, a conservation NGO, and an indigenous community can find joint economic success while providing local opportunity and an excellent experience for visitors from around the world.
---
CATS Partner: Wilderness Explorers
Private Sector Tour Operator  |  Website  |  Facebook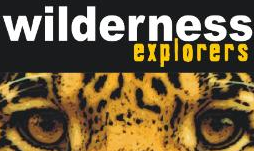 Wilderness Explorers promises to promote ecologically sensitive tourism through a responsible and concerned attitude towards the environment. We provide the maximum benefit to the local communities by operating in a honest, thoughtful and concerned manner towards their customs and involving the communities so as to afford them the greatest financial benefit possible. At the same time we offer professional tourism services of an international standard to our clientele.
---
CATS Partner: Iwokrama International Centre for Rainforest Conservation and Development
Research, Hospitality & Training Centre  |  Website  |  Facebook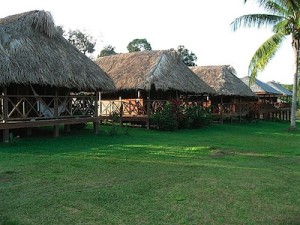 Iwokrama is a forest in central Guyana, some 300 km south of Georgetown, the capital of Guyana. It encompasses 3,600 square kilometres of lush, pristine tropical rainforest. It is also the home for forest conservation and research and development at the Iwokrama International Centre. In 1989, the government of Guyana offered to set aside the Iwokrama Forest to the international community to be used as a demonstration area where the ecological, social, and economic nature and potential of tropical rain forests could be studied and tested in a hands on way. The resulting knowledge is used to show how forest ecosystems can be used to increase social and economic benefits to forest user groups everywhere, without destroying the forest.
---
CATS Parnter: Rock View Lodge
Private Lodge Operator  |  Website  |  Facebook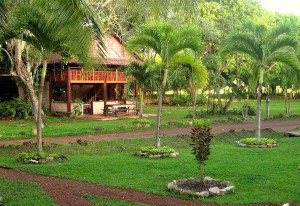 The Rock View Lodge was conceived by Colin Edwards, an Englishman who has been closely associated with Guyana since he came here as an agricultural volunteer in 1969. He purchased the old ranch of Rock View from the Fredericks family in 1992, who had been rearing cattle here since 1969. Nestled between the Amerindian villages of Annai and Rupertee where the Pakaraima foothills meet the tropical rainforest, Rock View Lodge offers comfortable lodging, outdoor and cultural activities, authentic Amerindian hospitality, and access to everything else that central Guyana has to offer.